On an annual basis, the Davis Cemetery District holds a Dia de los Muertos (Day of the Dead) celebration on our grounds. This celebration is one of the last Mesoamerican indigenous-influenced rituals, honoring mother earth and all its ancestors. This celebration is part of an effort to create a community, a sense of belonging, and global awareness of cultural richness in our multicultural society.
2022 Dia de los Muertos Event Information
Monday, October 31st through Wednesday, November 2nd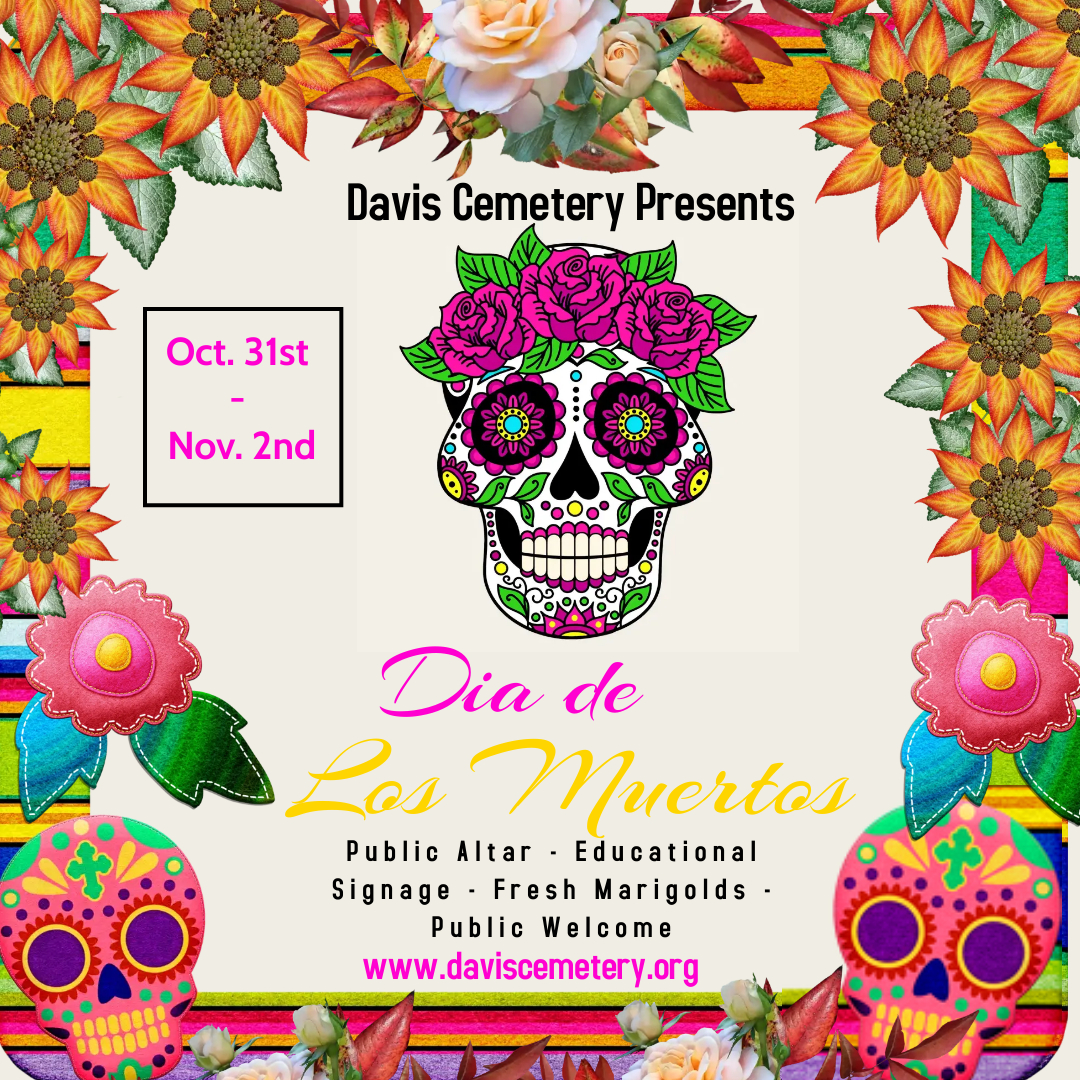 Educational signage and welcome address will be placed along our internal roadway
A public altar will be set up outside the administration building for viewing. We also welcome contributions to the altar from our visitors
Fresh marigolds will be available for the public to place on graves in order to honor their loved ones
Ven a honrar a los antepasados y seres queridos, que han cruzado al mundo de los espíritus.
Thank you to Jesse Ortiz and the entire Concilio Board for reviewing our plan and supporting the District in taking on this event.