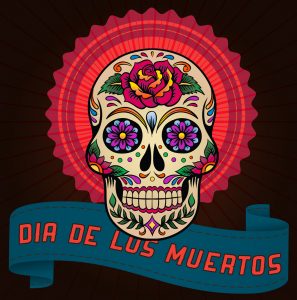 On an annual basis, the Davis Cemetery District hold a Dia de los Muertos (Day of the Dead) celebration on our grounds. This celebration is one of the last Mesoamerican indigenous influenced rituals, honoring mother earth and all ancestors. This celebration is part of an effort to create community, a sense of belonging, and global awareness of cultural richness in our multicultural society. The Dia de Los Muertos celebration includes a variety of artists and performers, as well as a collective altar honoring all ancestors. These events are free and open to the public. Everyone is welcome to contribute to the public alter. Everyone is encouraged to bring chairs, blankets, and enjoy the day.
For more information or for your organization to display an altar or if you are a performer who would like to contribute please contact event co-coordinator Melissa Moreno at mmmorenophd@gmail.com or Cemetery Superintendent Jessica Potts at jess@daviscemetery.org
Donations of flowers, food, and decorations are always welcome and appreciated. If you or your organization would like to make a monetary donation please contact Jessica Potts at jess@daviscemetery.org
Information regarding our 2019 event will be posted in August.