Different Strokes Painting Group Exhibition
December 1, 2021 @ 10:00 am

-

December 30, 2021 @ 3:00 pm
DIFFERENT STROKES PAINTING GROUP
The Different Strokes painting group began roughly 11 years ago as artists in the excellent critique sessions at the Davis Art Center. Over the years we have lost and gained a few members and now number 8 artists: Ann Teal, Anne Lincoln, Dick Stern, Gai Perry, Irene Osuga, Janice Long, Larry Mitchell, and Linda Ayre. Though we paint in different media and styles, we share a common interest in improving our own and others' paintings through frank, supportive critique, dispensed at our meetings held every few weeks. Over the years we have had several well-received group exhibitions in the Davis area.
Irene Osuga
When I paint, I may start out with a particular idea in mind but what I end up with can be quite different.  I enjoy the same subject in different formats.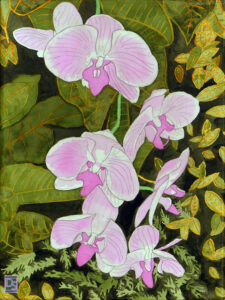 Richard Stern
A scientist turned artist, I render the directly experienced urban landscape into watercolor and acrylic paintings.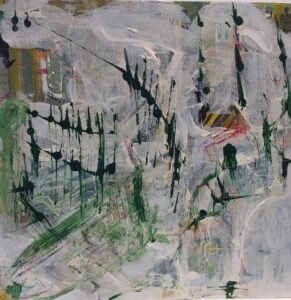 Linda Ayre
After retiring from teaching in 2008 I began to explore my passion for art. I wanted to make art, so I attended classes in Davis, Sacramento, Paris, and Mexico.  The new paintings in this exhibit are the results of my recent exploration into the realm of Abstract art. In these Multimedia paintings, you will find a variety of mediums were used to create my work. Collage, Acrylic Ink and Paint, various types of paper, India Ink, and a variety of marks made by markers and scrapers I have found along the way.  I continue to enjoy experimenting with new (to me) techniques and challenges and I hope my art inspires curiosity and or other emotions in those who see it.  
Janice Long 
I move to Dave is from the bay area and painting out of doors provided an opportunity to acquaint myself with this area. While landscape painting is not my strong suit, I find I very much enjoy studying and painting the seasonal changes of color.