Yolo County Countryside Exhibition
"Yolo County Countryside". Is a collection of paintings (several are plein air) by Davis artists, who celebrate the valley's flavor through their unique perspectives, and using diverse media.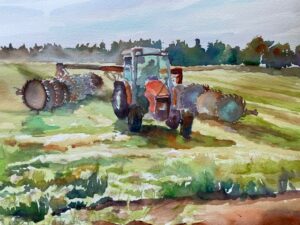 Carrie Ceniseroz
Elly Gould
Mary Neri King
Irene Osuga
Ann Privateer
This group gets together with others every Wednesday morning for a few hours at an area designated by watercolor artist Betty Berteaux. There are pencil and pastel sketches and paintings, shared at the end of the session and also on line via emails.